Step inside my Colorado kitchen
Rocky Mountain Cooking Simplified
Welcome to my area on the big wide world of the web I'm so glad you stopped by, Cook with Carol Dianne. My adventure into the wonderful area of home cooking comes easy for me and therefore I wanted to share what is close to my heart. I have added tried and true family recipes from one generation to the next of great cooks.
Adding my Facebook and YouTube videos will show you from start to finish a recipe rather than just reading a recipe in a cookbook.
I took my favorite recipes and made a cookbook, Cooking with Carol Dianne. Thinking I would just one day give all my recipes to my children, but due to the high volume of interested folks that wanted me to share my recipes, I have now made my cookbook for all to enjoy. Each recipe in the cookbook has been tried and tested by me. I hope you enjoy the cookbook and will try many of the recipes in your own kitchen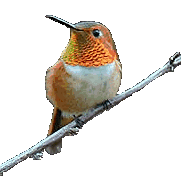 Cooking with Carol Dianne
Tried and True Recipes
From my Colorado kitchen to Yours
1 tongue that does not slander
1 mind full of tolerance
2 ears closed to gossip
2 eyes overlooking others faults
1 heart generous and kind
2 hands extended to help others
1 dash each of wit, smiles, sunny disposition and cheerfulness.
​
Blend together the above ingredients.
Form into one being. Serve generous portions to everyone you meet.